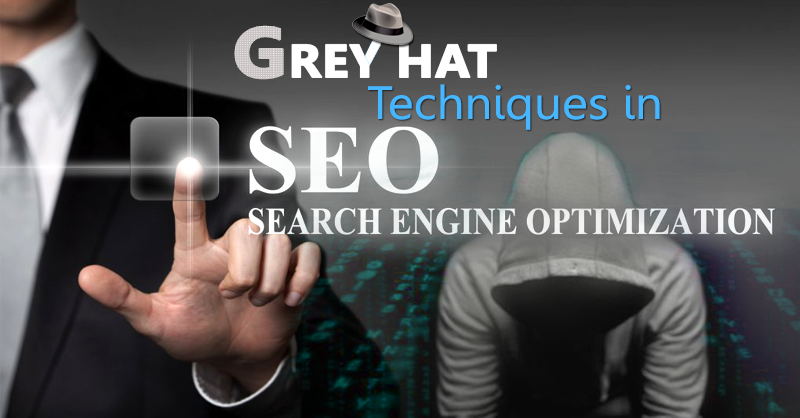 Grey hat SEO uses questionable strategies that aren't banned by Google. But, could become black hat SEO in the future. Using these techniques isn't recommended because they're a bit risky.Here are 10 grey hat SEO tips that can take your website from zero to number 1 in no time:
1. Add Length to Your Old Content
When it comes to generating traffic, long content works better. If you are in a competitive niche, you should consider creating blogs posts of 2,000 words or more. The rule of thumb is that posts of 2,000 words or more can work miracles on your organic traffic.
2. Buying Expired Domains
This technique is one of the most popular grey hat strategies. It works great if it's done right. When you buy an expired domain, you should be careful to buy a reputable URL. The domain should be relevant to your niche and free of any toxic links.
3. Using Private Blogging Network (PBN)
You might've heard that using a PBN is a black hat SEO strategy. Yet, this is true only if you build your PBN using irrelevant backlinks and duplicate content.
4. Taking Advantage of the Right Keyword Density
Keyword stuffing will hurt your search engine ranking. But, keeping the right keyword density in your content can do wonders for your rankings.
5. Careful Use of Social Bookmarking Sites
Submitting your website links on social bookmarking sites can help your SEO. But, you should be careful about overdoing it.
6. Submitting Your Website to Web Directories
You can get relevant and high-quality free backlinks by submitting your website to web directories. Here you'll list your website on those directories under a category.So you should research and submit your website only to web directories that can generate high-quality backlinks.
7. Having Several Social Media Accounts
You should open multiple social media accounts to improve your social presence. When you only have one account on a social media network, it's considered white hat SEO.But, it falls into grey hat SEO when you create multiple dummy accounts on social media. These accounts can help you increase your followers, shares, and traffic.
8. Getting Positive Reviews
It might come as a surprise but, it's a must for any business or brand. Getting it listed is half the battle.It will improve your search engine rankings when customers leave positive reviews.
9. Building a Microsite or Blog
Building a microsite or blog can be a grand strategy to generate backlinks for your primary website.You'll be using high-quality backlinks because you are in total control of the content. The content should be original and relevant to boost your rankings.
10. Link Building Using Web 2.0 Submission
Web 2.0 refers to dynamic content you can update to improve quality and relevancy.It will help improve your SEO by promoting user engagement. This will translate into more organic traffic to your website.