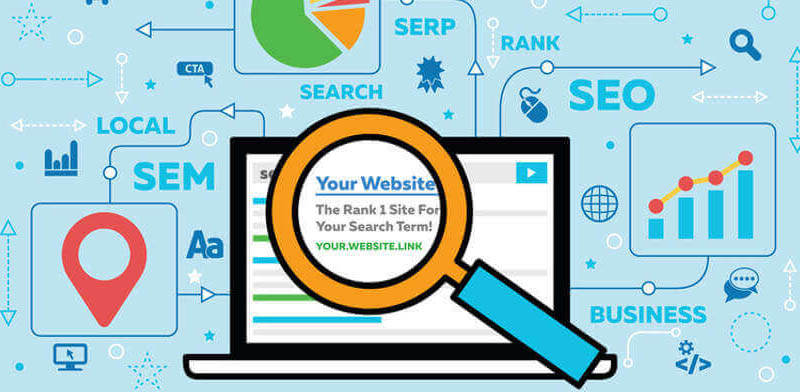 Since the early days of SEO, meta descriptions have been an important optimization point. Google continues to maintain that meta descriptions don't help with rankings whatsoever.
But, as an indirect signal, there is anecdotal evidence that indirect attributes of better descriptions do help. Things like click-through rate (CTR), perception of the quality of the result, and perception of what your website offers all change when you optimize the meta description correctly.
What Is a Meta Description?
Simply, the meta description is a meta tag that provides a description of what the page is about. This meta description is displayed in the SERPs underneath the title of the page.
Why Are Meta Descriptions Important for SEO?
In the olden days of SEO, meta descriptions were important parts of optimization to get right. Google has said and continues to maintain that they do not help ranking, and that they are not a ranking signal.
According to a recent in-depth study,
Google automatically creates many of the meta descriptions on their own, regardless of the ones they wrote and regardless of whether or not the page appeared in the segmented groups they created for the study.
It did not matter created long or short meta descriptions, and whether a high or low keyword density was implemented for them.
In addition to SEO, meta descriptions can drive clicks, traffic, potential conversions, and revenue by:
Increasing a site's CTR in the SERPs: There is evidence that meta descriptions that have been well-written and properly optimized are directly responsible for increased "website curb appeal".
Traffic: By increasing a site's CTR through proper optimization, increased rankings can result in more traffic to the site.
Potential conversions: Crafting a well-written meta description that is closely related to the topic of the page, is interesting to users, and is highly optimized for user intent can increase conversions significantly.
Meta Descriptions vs. SERP Snippets
Some people mistakenly use the terms "meta description" and "search snippet" interchangeably.
But meta descriptions and search snippets are two different things.
The meta description is an HTML tag that you control. You can create and optimize your own meta descriptions.
Search snippets are the descriptions Google shows for your webpages. It could either be the meta description you have created, or it could be something completely different. Google controls this.
Depending on the search query, Google may generate a description for your webpage that is entirely different from the meta description you created.
This is nothing new. Google automated this process many years ago.
The distinction between meta descriptions and search snippets is an important one, especially when Google makes announcements – such as when Google expanded the length of search snippets (only to shorten snippets about six months later).
What Is the Recommended Meta Description Length?
It has been considered a standard SEO best practice for years to keep meta descriptions at around 160-165 characters maximum (or 156-160 characters, depending on who you talk to).
The reasoning behind this is that this optimization helps to avoid the truncation of the meta description in the SERPs and as a result, helps to avoid high bounce rates.
Late last year, Google announced a change to the SERP snippets, taking them up to 300 characters, more than double the usual 150-165 character limits that are recommended. Moz performed an in-depth study that determined that writing 300 character long meta descriptions should be observed as a new limit. Then, Google quickly changed back to the standard word count character limit.
Keywords Your Audience Is Searching for Should Appear in the Meta Description
Google continues to maintain that they don't use keywords in the meta description for ranking purposes. But, when you perform SERP research, what is it that you see? Highlighted keywords in the meta description.
This is not conclusive evidence that Google uses it, but it is something that can draw your reader into the most relevant result that will satisfy their query. it depends on whether that result satisfies their intent and what they really are searching for.
If your meta description satisfies their intent better than any other result that appears, then you have just won the battle to attaining their attention enough to click on that result.
Make Your Meta Description Specific
Generalized meta descriptions and hollow phrases such as "best widgets" and other sales speak is usually something that can turn off prospecting customers. It is important to inspire confidence, the confidence that your result is something that will satisfy their user intent for the query.
You want to speak about what your readers are really after, not attempting to persuade them into your own sales funnel.
Refreshing Your Meta Descriptions on Older Content
When you have stale content on a website, it can be a boon for the site if you refresh your meta descriptions. This can be a great way to get new traction on older pages.
Also, by refreshing your meta descriptions, it is possible to get more traction from social media as a result. You can re-share and grab more visibility from older posts if you perform a systematic refresh of all of your meta descriptions.
Optimizing Meta Descriptions Requires Striking a Balance
All of this has to be done while also observing character limits, including power calls to action in the meta description, observing proper branding and tone of voice, and also including targeted optimizations for specific pages. It is a delicate balance that must be maintained while also interweaving common SEO elements.