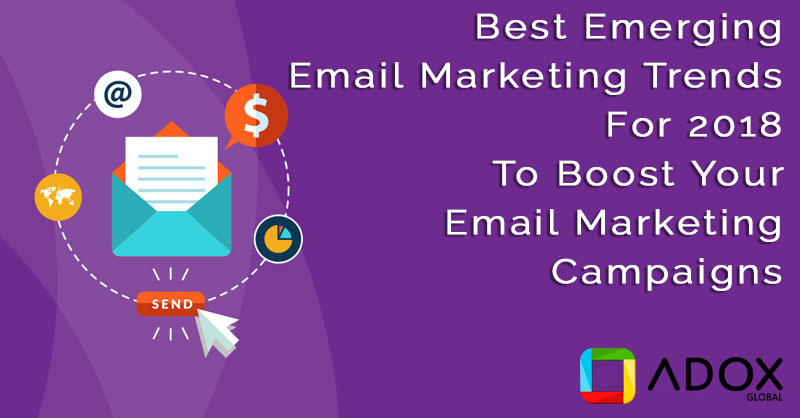 Email marketing continues to be a vital communications channel with the DMAs latest Email tracker showing that email receives 30 times return on investment on average. 95% of respondents rated it as 'important' or 'very important' to their organization.
Yet competition in the inbox for attention from email subscribers remains fierce as social media remains important and competitors optimize their approach.
So, it's important to review the success factors to improving email ROI, which we summarise in this article with the help of the email specialists who kindly contributed their views and predictions on the trends which will be important in 2018. While some of these are not 'new' techniques, they are increasing in adoption since they are vital to keeping up with your competition and engaging your audience further in the customer lifecycle.
Our lifecycle marketing model shows you the potential customer touchpoints and how email marketing aids in increasing relevance and response of communications. Marketing activities such as personalization, loyalty programs, and re-engagement email programs are vital to your email marketing strategy. Whilst SEO, PPC, social media, and advertising may contribute to getting your customer into the top of your sales funnel, it is essentially your email marketers that keep them there, increase repeat purchase and increase customer-brand engagement.
Here are some of Emerging Email Marketing Trends For 2018 To Boost Your Email Marketing Campaigns.
1.Kinetic Email Look & Feel Changes The Experience Of Email
Designed to make emails look and feel more like a website experience, kinetic emails introduces a new layer of interactivity to the email experience.
What is more interesting is as ISPs like Gmail continues to adopt these functionalities. Furthermore; making the user experience in the inbox more fluid and quicker to the register. The upside is that these emails are not only more attractive than traditional email furthermore; they're also more effective for encouraging subscribers to engage with the brand and its products.
2. Mobile Responsive Emails
Mobile purchasing is rapidly closing the gap with desktop purchasing as consumers and B2B buyers embrace smartphones and other mobile devices as primary conduits for brand connections.
Even though marketers are aware of the email marketing trends for 2018; many brands continue to struggle with the basics of mobile optimization. Instead of delivering seamless mobile and cross-channel experiences, brands continue making images, call-to-action buttons, content and other features more appealing to mobile audiences.
For brands who say their email is "responsive already" and have put mobile on the back burner, it's time to develop a comprehensive mobile strategy.
3. Passive Opt-Out Approach For Emails
It's been documented that engaged subscribers who have passively opted out and are lingering in your databases hurt your email bounce rate.To re-engage these passive subscribers and avoid losing potential purchasers, marketers need to proactively shift their email life cycle messaging and customer loyalty approach. Content needs to become more informative, fun and engaging to prevent subscribers from losing interest and passively opting out.
Note that this doesn't mean you should send a flood of high-value offers that cut into your margin. Run an analysis on your subscribers to find key peaks and valleys to keep subscribers active.
4. Personalization & Segmentation Remain A High Priority
Personalization and segmentation remain a high priority sharing dynamic and engaging content
Achieving personalization using machine learning/AI will achieve an uptake in 2018. Marketers continue to focus on getting personalization and relevance right. Even the customer journey will begin to develop a dynamic path based on an individual consumer's needs.
5. Adopting Conversational Tone To Personalize Emails
The tone you chose to use in your emails affects the way your customers will respond. A conversational can give more personal and genuine interaction. Furthermore; to keep it engaging you can ask questions, get them thinking and then give them the answer they need through your CTA directing them to your content that helps and educates them.