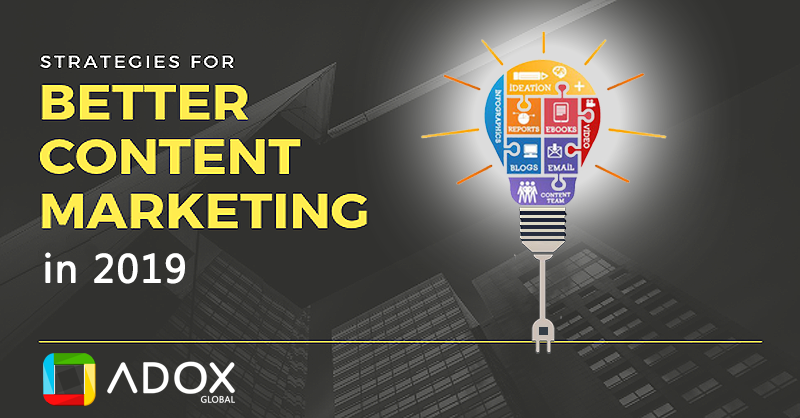 Content marketing isn't just about writing a good post; it's about taking a collaborative approach in
attracting your most desired clients. To achieve success, you'll have to make sure you not only have
skilled writers but also that you have quality tech people, brilliant designers, savvy videographers and
intuitive social media mavens who understand each step of the process and are willing to work together
to make sure your content marketing is top quality.
1. Long-Form Content
Long-form content will be even more important next year, as search engines reward lengthier posts in
results rankings, and readers are increasingly looking for more trustworthy sources. Generally speaking,
content should be over 2,000 words to be considered long-form. Moreover, the longer the content, the
greater the likelihood it will be shared.
It's important to remember that the point of long-form content is not to waste readers' time but to provide
thoughtful information that can be used as a quality resource. While short-form content is easier to
create, long-form content is worth the investment.
2. Webinars, Webcasts And Live Video
Research shows the undeniable value of video marketing. A 2017 report by Animoto found that 64% of
consumers follow through on a purchase after watching a branded video on Facebook. And video will
only continue to rise in importance, with video predicted to account for 82% of global internet traffic by
2021. There's a huge opportunity for growth in 2019 with video marketing, so figure out how to optimize
videos for your business based on your brand and your target audience.
Few tips to keep in mind while preparing an integrate video into your 2019 marketing plan:
• Be engaging and unique.
• Be mobile-friendly.
• Stick to a regular, optimized upload schedule.
3. Voice Search
Consumers are more excited about their smart speakers than ever.We will likely be seeing more online
publications using audio content to keep up with their followers demand. This also means that we may
see new advertising platforms. As you enter 2019, your marketing plan should include efforts to tailor
your company's search engine optimization (SEO) strategy to respond to voice search demands.
4. Chatbots
In recent years, businesses have increasingly embraced the use of chatbots for personalizing and
increasing customer engagement. Further, improvements in machine learning technology and artificial
intelligence mean chatbot features are becoming more adaptable – and likable – by consumers.
A quality chatbot can answer open-ended questions and use natural language processing (NLP) and
machine learning to find the best responses to frequently asked questions. Additionally, they can offer
24/7 client service while retaining data for later use. As we enter 2019, you may want to consider the
cost-effective benefits of chatbots as a marketing tool for your company.
5. Social Media
If you haven't jumped on the social media bandwagon yet, plan on incorporating it into your marketing
plan in the new year. If you're new to social media, consider starting with Facebook. You may also want
to consider Twitter, LinkedIn and Instagram, depending on your clientele. Data from We Are Social's
annual Global Digital report revealed that Instagram continues to show consistent growth. However, the
biggest user increase was LinkedIn, achieving 145% growth in users in 2018. Though LinkedIn still has
some catching up to do, it's trending upward and shouldn't be overlooked in 2019. Regardless of who
you're trying to reach, it's almost a guarantee they'll use some form of social media, so your content
marketing plan should make the most of these platforms.
6. Authenticity
At the end of the day, what clients really want is to understand your business. Every interaction you
have, whether it's online or in person, should contribute to your overall brand — a brand that is uniquely
yours and is clear about what you offer and how you stand out from your peers. The undertone of
honesty and authenticity can attract the types of clients with whom you'll actually want to work and can
make your content marketing initiatives far more successful.